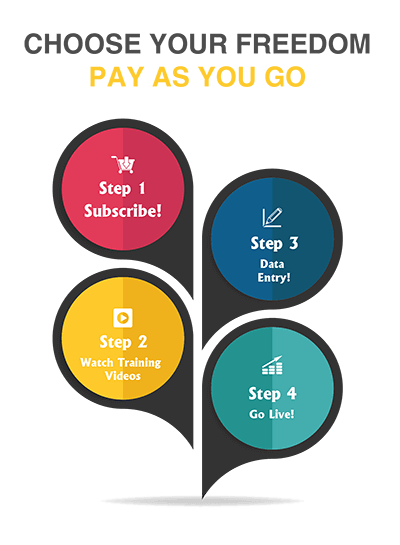 ERP SAAS has been perceived as impossible by many companies; It is just too high cost and labor intensive to make this happen.
Accentuate Pte Ltd was founded with the vision of putting world class software technology into the hands of average businessmen. If you have been doing your own research and due diligence, you would have noticed by now that an ERP Solution is no joke to the pockets of businesses. Even huge corporations take months and years to decide and plan for such implementation; Planning on both budget as well as key personal to drive the project. Once the project is decided, there is little to no room for failure. Or else the corporation will be faced with tremendous losses.
With Accentuate ERP, the tables have turned. With as little as a monthly fee, you may start using the dream software that used to cost corporations hundreds of thousands of dollars. This will allow you to channel those precious dollars to other many other aspects of your business.
Nothing is certain in business. We offer you our service as and when you need it and as and when you can afford it. No Strings attached!
We love clients who go all out! And for that we reward you with 1 month worth of free usage each year!
Awesome Accentuate ERP Features
It includes everything that you will get in CRM too!
Features
Unlimited Users
User Friendly
Web Based
No Complex Installation
Work On Windows & Mac
Daily Backups For Up To 30 Days
30 Days Money Back Guarantee For First Time Client
SUBSCRIBE NOW!
Features
Unlimited Purchase Orders
Auto Trigger Incoming DO
Auto Convert To Incoming Supplier Invoice
Purchase In Cartons, Sell In Units
Price-List By MOQ By Vendor
Fully Integrated With Inventory Module
Triggers Stock Quantity Update
SUBSCRIBE NOW!
Features
FIFO Price
Average Price
Standard Price
Landed Cost
Insurance Cost
GRNI, GDNI, Inventory Asset
Auto Trigger COGS During Delivery
SUBSCRIBE NOW!
Features
Auto Stock Draw Down From Sales
Auto-Reordering Rules
Auto Trigger POs
Full Traceability Of Inventory Movements
Batch, Serial Number, Expiry Date
SUBSCRIBE NOW!
Features
Unlimited Price List
Set Price Based On % Discount
Set Price Based On % Mark Ups
Base Price On Cost/Selling Price
Set Price List Effective Period
Use Complex Formula For Price List
Nesting Of Price List
SUBSCRIBE NOW!
Pay As You Go, Grow As You Go
Pay As You GoGrow As You Go
Note: This applies to clients who are not using 1 month free trial
Accentuate does not like complex pricing models. We belief in simplicity so that our clients know exactly what they are buying and paying for and they get exactly what they need. In fact it saves us time from explaining to clients about the packages.
So. What do we have for you?
Pay As You Go: Monthly Plan
Value For Money: Yearly Plan (Save 8% Per Year!)
That's all! All features and functions of ERP Software will be included in these 2 packages! The only difference is: If you are willing to trust us and commit 1 year of payment; Accentuate will reciprocate by giving you 2 months worth of complimentary subscription yearly!
You can discover our included features here!
What To Expect After Signing Up
Subscribe And Improve Your Business Productivity Today!
There is no better time to get started than now!
These are some of our clients, ranging from micro SMEs to MNCs. We hope you may recognize some of them.