Designing a Website is probably one of the first thing to do when you start any business. There is a saying that goes: If you cannot be found on google, you do no exist. Another version of it says: If you cannot find it on google, then it must be a scam.
Just 2 decades ago, companies ask themselves if they should invest in a website (It was really expensive back in those days.); Today, everyone knows that they need an online presence. You can be in Software Development, Retail, Design, Construction, Printing, or whatever; You are probably going to need a good website. Or at least you need to have something for you to send your client to when they ask for your web link.
Why is it important to have an Online Presence?
If you are pre-1980s to mid 1980s, you will probably remember the good old days where you flip through Yellow Pages to find a Supplier or product. Or some may use it to find their crush's home number; Trying to figure out his/her dad's name.
Well, I have got some bas news for you.
Yellow Pages Shut Its Print Platform in 2018: Announced on 1 Aug 2017.
There goes the good old days no more kacang puteh wrapped in yellow pages. Hahaha.
As we all know: When 1 door shuts; There is always another that opens. While Yellow Pages Phone Directory makes its final entry in our history books, Google is just getting started. Google was founded in 1998, and since then, they have been the "Yellow Pages" for the internet.
As our daily life grows to become more digital and less analog, the cyber world becomes enriched with valuable contents. Businesses, Trades, Magazines, Entertainment, Education, Food, Travel, Games, Communications, all started to move online.
When everything is in the internet, people search the internet, and they do it with Google.
Are you ready to be unfound?
What Should I Look Out For?
The truth here is; It depends.
The reason most people decides to make a website turns out to be "peer" pressure". Because it seems like everyone has one, and therefore I must have one. Or it could be for reasons mentioned above - You need to have an online presence.
Hence, it turns out that many people ended up engaging a web designer for the seek of getting one. This resulted in a very painful "getting it done" process. And because of that, the client does not know how to budget for this piece of technology; Essentially because the client does not know how a website can help in his or her business.
How Should I Approach Building A Website?
Building a website is similar to any other decision making you do in business. It should be justified and it should be done for a reason. First of all, you need to ask yourself the following question:
What is my intention?
As cheesy as this question may seem, Is is probably the most important question of them all; An expectation mismatch can make web design a nightmare and in certain case, a failed project.
Building a website is similar to any other decision making you do in business. It should be justified and it should be done for a reason. First of all, you need to ask yourself the following question:
What is my intention?
As cheesy as this question may seem, Is is probably the most important question of them all; An expectation mismatch can make web design a nightmare and in certain case, a failed project.
Have a great looking website

There are different levels to a great looking website. Are you a corporate company where corporate image is of importance to you? Or are you just an sme where you can accept any design that looks decent?

If you require a good corporate image, Have you already done your branding exercise? if not, are you intending to do one?

If you are prepared to tell your web designers: "You are my web designer, you should be able to recommend me a great design; shouldn't you?"; Are you then prepared to accept a proposal design?

These are some food for thought and if you can have a crystal clear direction to your design requirements; you will definitely have a great time with your web designer. Also, you will save lots of money too!

Drive visitors for awareness

This is different from getting a positive ROI as detailed below.

Getting a positive ROI means that you are looking to transact through the visitors that visit your website. "Driving Visitors for awareness" could be that you wanted more eyes on your initiative or idea.

Having difficulty grasping this? Well, if you are a blogger, news agency, or portal, you could be at the stage of generating readers, or visitors. You may not necessarily need these visitors to turn into buying clients, but you would appreciate the traffic.

If this if what you are looking for; You should keep you web designer in the know. Be open with your budget so that your web designer may advise you on the possibilities: The quickest way to generating traffic is through paid advertising.

Get a positive ROI

Traffic does not equal to ROI.

At the end of the day, getting a positive ROI means transactions either online or offline. This means that your website should be able to either:

Convert a sale, or
Book an appointment

There are techniques and methods to achieving these and there are many techniques. A good web designer/ web developer should be equipped with competent marketing skills to share with you these techniques.

I just Want to have a web presence

Well, you are the easiest client to deal with. Talk no more; Proceed to our products page and sign up a package!
Who should Have a website?
If you are asking this question halfway down this page; You must have did only a scroll through. I encourage you to read the full page as you may get more information than you imagine. Nonetheless, Accentuate is always very nice to our clients. So here are the businesses that needs to be online: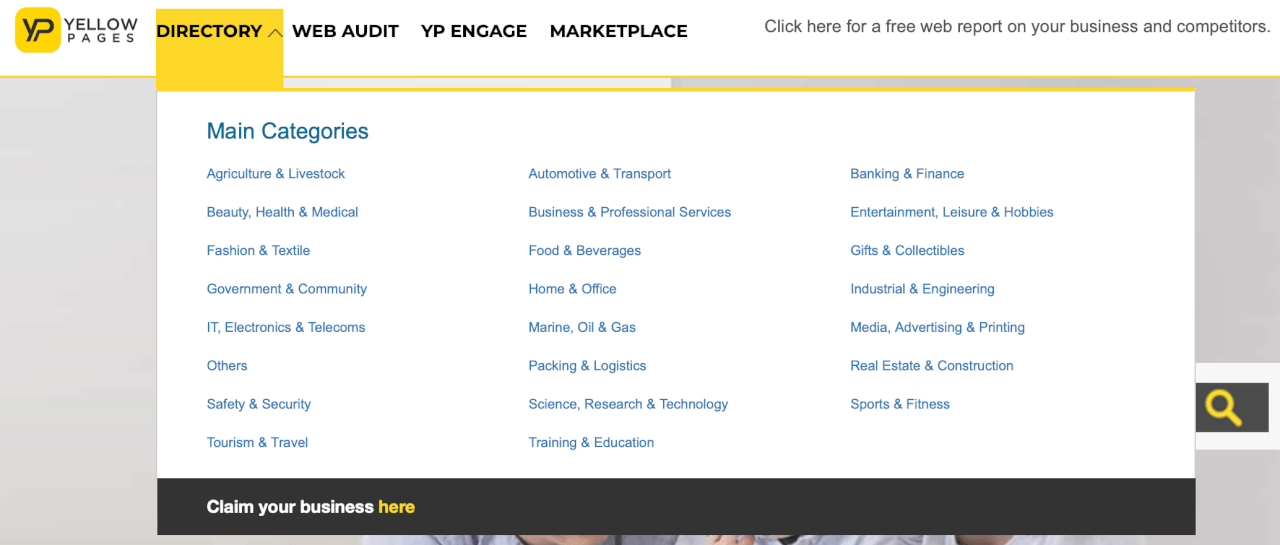 Almost every business is going online. Why?
Because the online world does not see borders. The online world does not discriminate. You can be a Chinese, Indian, or Caucasian, it does not really matter. In the online world, you have a fighting chance if you are competent. The internet is one of the biggest equalizer man kind has ever created.
Whoever has the ability to do and deliver a good job at reasonable price gets a decent chance on the deal.
It is common for service based companies to use a website as a form of information catalog to help potential clients understand the types and range of services provided by them. Its a cost effective way to reach out to clients.
No more expensive printing cost and you are no longer restricted by the small canvas for your design. You can truly do a comprehensive write up to your hearts content. If client wants a brochure, point them to your website!
When we build or market a business, we need to know how our clients are consuming information. Where do they search if they are looking for your products and services. In the F&B industry, some of the most popular avenues where client gets information and ideas from, are Facebook, Instagram, Twitter, Google Maps, Google Search, etc.
You get the idea. These are all digital platforms. Point them to your website so that they can see the savory dishes you have to offer. Use your website to give them directions to your shop.
Full integrations with POS & Enterprise Systems
If you are adventurous, try creating a website that allows ordering of food; combine it with a mobile application and integrate them with your Point of Sale at your counter.
Create a page for your clients to book tables. Reduce the number of phone calls so that your admin or service staff can do more meaningful work.
The possibilities are endless. Let your imagination go as wild as your pockets can afford.
Retail & Fashion Business
Although we have classified Retail and Fashion businesses together, they can be vastly different. So why do we classify them together? Well, because at this point in time, we are lazy to write any more grandmother stories.
So here it goes. How does the retail and fashion business abuse the power of the internet and websites?
Maximizing the internet
Well, in every aspect I would say. Traditionally, in order to reach out to more clients, retailers would have to open up more outlets and different location. That is immediate increase in rental cost, and labour cost.
Global Outreach
With the power of the internet, you are able to reach out as far as the global market if you know what you are doing. How much more dollars do you have to spend for that to happen? I would say it is probably less than 10% of what you would have to invest if you were to open shops all over the world.
Online eCommerce
This requires little to no further explanation at all. Selling products online is one of the most effective channel in year 2018. To find out more, please visit out eCommerce Design page.
Frequently Asked Questions
Well, you may either choose to send us an enquiry, of you may proceed to our eCommerce page to purchase yourself a package.
Either way, our professional web designers will contact you within the next 3 working days to get you started.
Yes, you do. If you own a business and you want to build a website for your business. You will need to prepare contents, stories, images, etc of your business.
With these items, our professional web designers will be able to help you put together a gorgeous website.
The answer is yes, and no. Once you have made a website for yourself, you will be able to send your client's, friends, partners to the website with a website URL.
A website URL looks like this: https://yourbusinessname.com
However, to appear as a preferred website in a Google search result, requires Search Engine Optimisations. In short we usually call it SEO in our industry. You might have heard of this term before too. It has become a commonly used term.
SEO services are sold separately from website building as it involves a while different range of work to be done.
Search Engine Optimisation is the act of structuring and building your web pages in a way where Google determine your webpage to be the best page to send a visitor for a certain search term.
When a person keys in a search term, this term is defined as a search keyword in our industry.
Server
You can imagine a server to be just like a computer. The difference is that, a computer serves you and it responds to your commands while a server is a special purpose computer that serves a large number of people, responding to everyones commands as long as they are within the scope of what the server is programmed to do.
A server can perform many tasks: Ranging from serving you a website, to serving you a file, a software, helps you perform complex calculations or carry out complex tasks before sending you a result.
Hosting
Hosting is the action of using a server to store your webpages and in the event an online visitor wants to view your website, the server serves this webpages to the visitor by sending data and images to the visitor's computer browser.
Hohoho! If your business deserves to be in Yellow Pages, your business deserves a good website!
These are some of our clients, ranging from micro SMEs to MNCs. We hope you may recognize some of them.